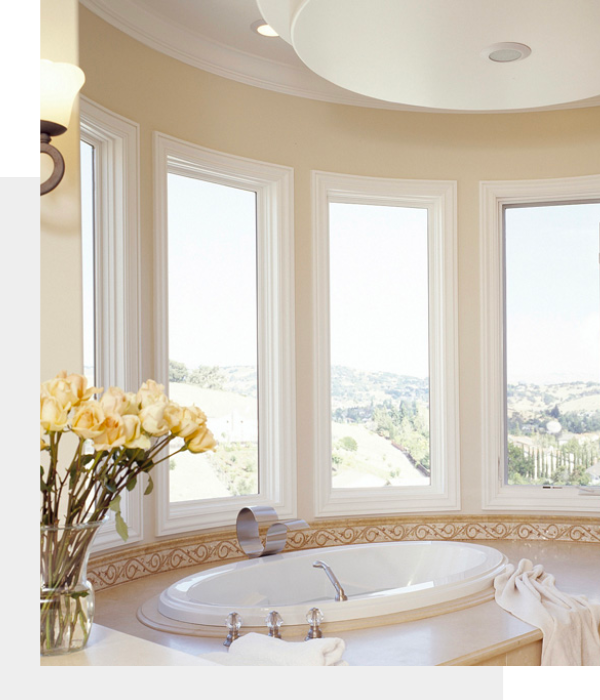 Bay & Bow Windows
Give your space more dimension and beautiful natural light with bay and bow windows. These multi-window configurations extend outward from your home and are one of the most exquisite designs you could choose from.
More Natural Light

Bring in all the sunshine with windows made to brighten the whole room.

Make a Statement

These custom-built windows will become the center of attention in any room. Bay and bow windows can be made to suit your design. Create a sophisticated focal point, or a homey nook with comfortable seating – there are endless possibilities.

Structural Stability

Earthwise welded frames and sashes produce a secure, airtight window ideal for both bow and bay configurations.

Multiple Configurations

With plenty of options for fixed and operable windows, you can have a custom bay or bow structure that's exactly what you're looking for.
Uses for bay & bow windows in your home
Bay and bow windows are great for gathering places such as the kitchen or living room. Not only do they bring in light, they also increase the square footage of your home since they protrude from your wall.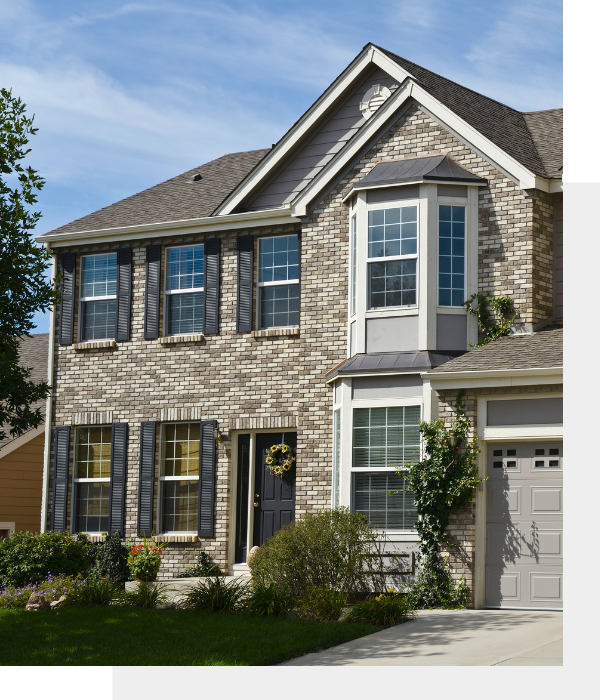 Bay & Bow Window Frequently Asked Questions:
A bay window typically has three windows in an angular configuration– one center fixed window, with two operable or fixed windows on both sides. Bow windows have 4 or more windows, fixed or operable, in a curved projection from the home.
Bay or bow windows can be added to any home, generally speaking. However, evaluating your home's foundation for structural issues is recommended before an installation, as these windows are not load-bearing.
Whether a bay or bow window is better for your home will depend upon your needs. Due to their angled structure, bay windows create more interior space, and are typically more affordable. Bow windows are larger, providing more natural light and making the room appear bigger than a bay window could.