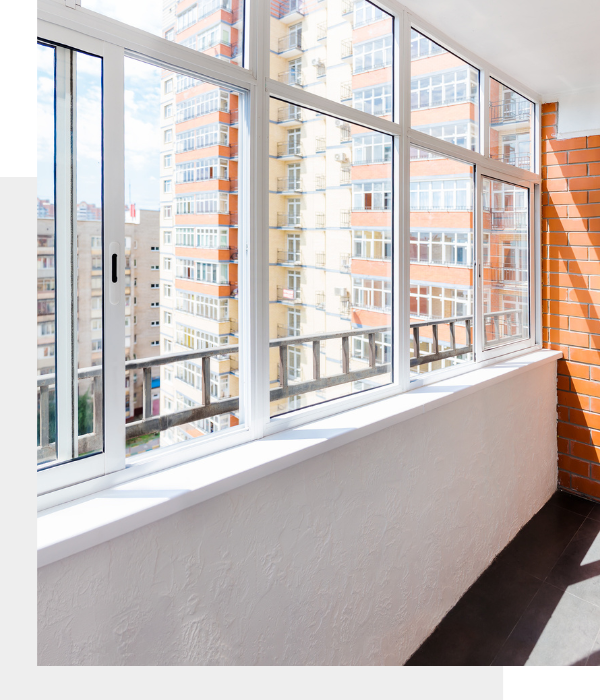 Double Sliding Windows
Allow more fresh air into your home with effortless opening. Double sliding windows open by sliding either sash toward the center, allowing for ventilation on both sides.
Removable Sashes

Both sashes can be removed, making cleaning and repairs easier than ever.

Easy Opening

No need to worry about this window getting stuck. Our high-quality rollers make opening sliding windows a breeze.

Structural Stability

Like all Earthwise windows, our double sliding windows are built to last with fusion-welded sashes and frames.
Uses for double sliding windows in your home
Sliding windows are popularly used in kitchens, bathrooms, and laundry rooms. This works perfectly for any room that has more horizontal space than vertical. They're an excellent option for hard-to-reach areas, allowing you to slide them open where height is an issue, unlike more vertical-oriented window types.
Double Sliding Window Frequently Asked Questions:
A double sliding window has two movable sashes, which can open from either side. A single sliding window has one movable sash that slides horizontally toward a fixed panel on the right or left side. 
Both double-hung and single-hung windows open vertically. Slider windows, both double and single, open horizontally and are optimized for spaces with less height. Both window types are effective in taking up minimal space.
Both single sliding windows and double sliding windows are great choices, and determining which is best comes down to your personal preference. Single sliding windows feature optimum visibility on one side, and ventilation on the other. Double sliding windows allow more ventilation possibilities due to both sashes being operable.