Single-Hung Windows
No-frills, functional, and traditional – our single-hung windows will never go out of style.
This simple design is classic, affordable, and gives a sleek look to any room:
Fixed Top Panel with Bottom Opening Sash


With a fixed top panel and a bottom sash that slides to open, you can enjoy the combination of ventilation and visibility.

Fixed Meeting Rail


This provides extra structural support to Earthwise's already strong and durable windows.

Energy Efficient All Around


Our insulated glass systems, vinyl technology, and premium weatherstripping can help lower your energy costs.

Energy Efficient All Around
With fewer moving parts and custom-built to fit perfectly, you'll have your new windows installed in no time.
Uses for single-hung windows in your home
Both single and double-hung windows are the most popular window type for the home, most likely because of their common use. Their classic design pairs well with any style.
Generally speaking, single and double-hung windows can be placed in any area of your home where you want to increase ventilation. Since they don't protrude outward, they will not obstruct anything on either side. These windows work especially well where ample vertical space is available.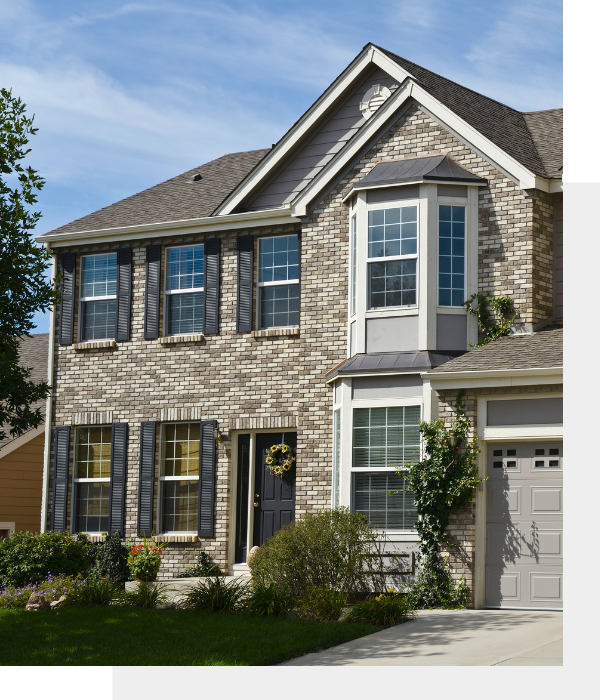 Single-Hung Window Frequently Asked Questions:
A single-hung window has a fixed top panel of glass and a bottom sash for opening. The double-hung window has no fixed panels, meaning both the top and bottom sashes can be opened. 
Some single-hung windows feature tilt-in sashes for the bottom panel, allowing for the ability to clean both sides of the glass. The top fixed panel does not move, so cleaning the outer surface must be done externally or by reach.
Due to needing fewer parts than other windows, single-hung windows are easy to install and are more affordable. Single-hung windows may also offer more protection against air leaks because of their fixed top pane.