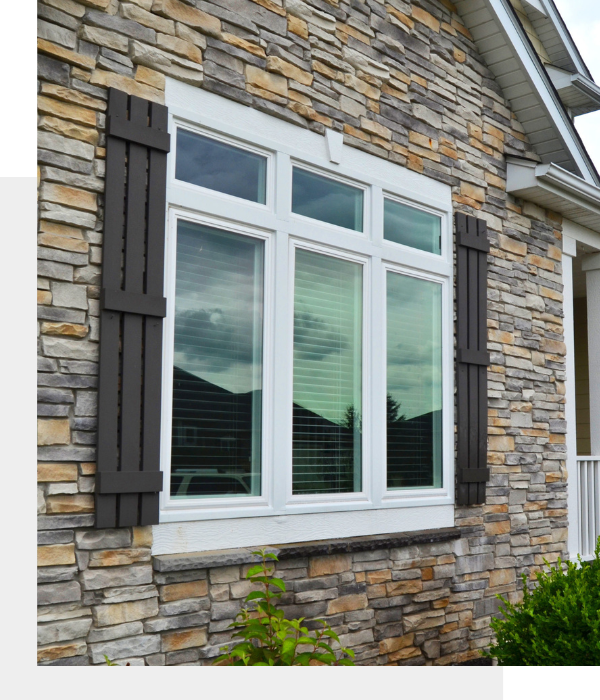 Casement & Awning Windows
Casement and awning windows offer you both optimal ventilation and beautiful views – no need to choose between the two.
Opening outward with a rotary crank handle allows for maximum ventilation when open, and unobstructed views when closed.
Full Airflow & Views

When opened, casement and awning windows allow for the most airflow compared to other window types. And, you won't have a meeting rail in the middle of your window to block your view.

Most Secure Window Choice

 

Casement and awning windows are the most secure window types due to their sealed closure and the fact that there's no way to open them from the outside, protecting you from heavy winds and intruders.

Maximum Energy Efficiency

All Earthwise windows are made to be exceptionally energy efficient, and casement and awning windows have a unique advantage. Due to their sealed closure, these windows are the most effective in preventing air leaks, saving you money on your energy bills.
Uses for casement & awning windows in your home
Casement windows are best in areas with lots of open space and where maximum airflow is desired. Popular placements are in kitchens, bathrooms, and areas where an obstruction might be an issue. Their easy-to-use crank handle makes them one of the most trouble-free windows to open, with minimal strength required. 
In areas such as walkways, alleyways, or other small spaces, installing casement or awning windows may pose an issue because of their outward opening. Keep this in mind when making your decision on placement. 
Awning windows are perfect for areas with a greater width than height. Because they open up from the bottom, they're great for high areas. Popular locations for awning windows are in basements or bathrooms.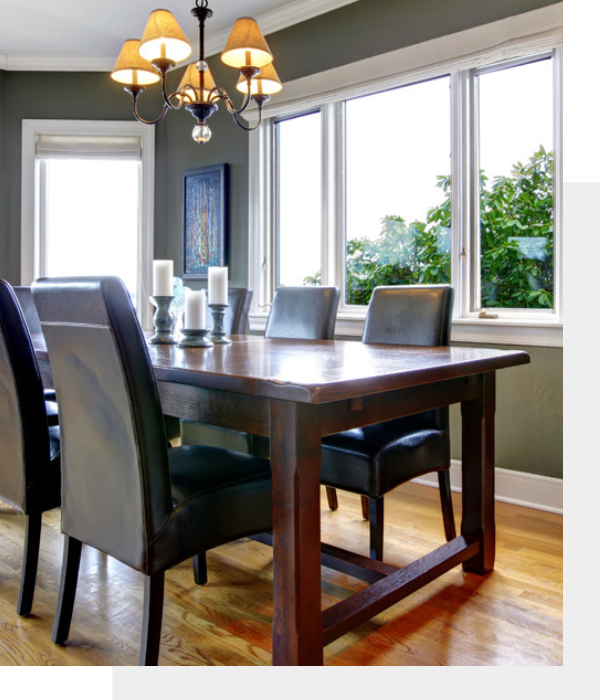 Casement & Awning Window Frequently Asked Questions:
A casement window is a window hinged to its frame on one side, allowing it to open like a door would with a rotary crank.
Like casement windows, awning windows also open outward like a door using a rotary crank. The only difference is that awning windows open from the bottom instead of opening from the side, creating an awning-like effect.
Casement windows are a great choice and offer some of the most versatile windows to choose from. Their ability to provide full ventilation and an airtight, closed seal makes them highly desired. They're energy-efficient, secure, and add value to any home.