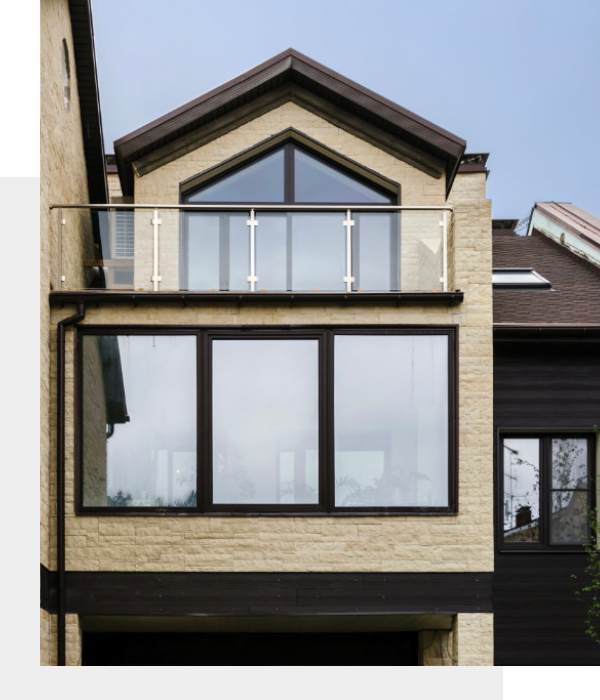 Woodgrain Series Windows
Maintain the elegant look of wooden window frames, but with the energy-efficient and durable technology of vinyl frames.
Traditional Look


No need to sacrifice the timeless look of wooden window frames, Earthwise's woodgrain windows come in a wide variety of colors. You'll be sure to find one to compliment your home the best. 

Realistic Design


Beautifully sculpted lines with a mill-worked appearance make the difference between authentic wood frames nearly indistinguishable.

The Same Vinyl Technology You Can Trust


Our woodgrain vinyl frames remain as durable and energy-efficient as ever. Unlike natural wood frames, these won't rot, splinter, or crack. 

Backed By the Same Warranty


Like all Earthwise Windows products, our Woodgrain Series is backed by the best warranty coverage in the industry.
Woodgrain Series Window Frequently Asked Questions:
Vinyl windows typically cost less than wood windows. Reports show that, on average, they are over 20% less expensive than wood frames, making vinyl the more cost-effective option.
Vinyl windows can increase home value, especially if they replace old, worn-out windows. In addition, vinyl windows last longer and are more energy-efficient than other window types.
Vinyl windows will not warp, crack, or fade due to their durable composition and great insulation. Viny is known to be one of the toughest window materials.