9 Benefits of Vinyl Windows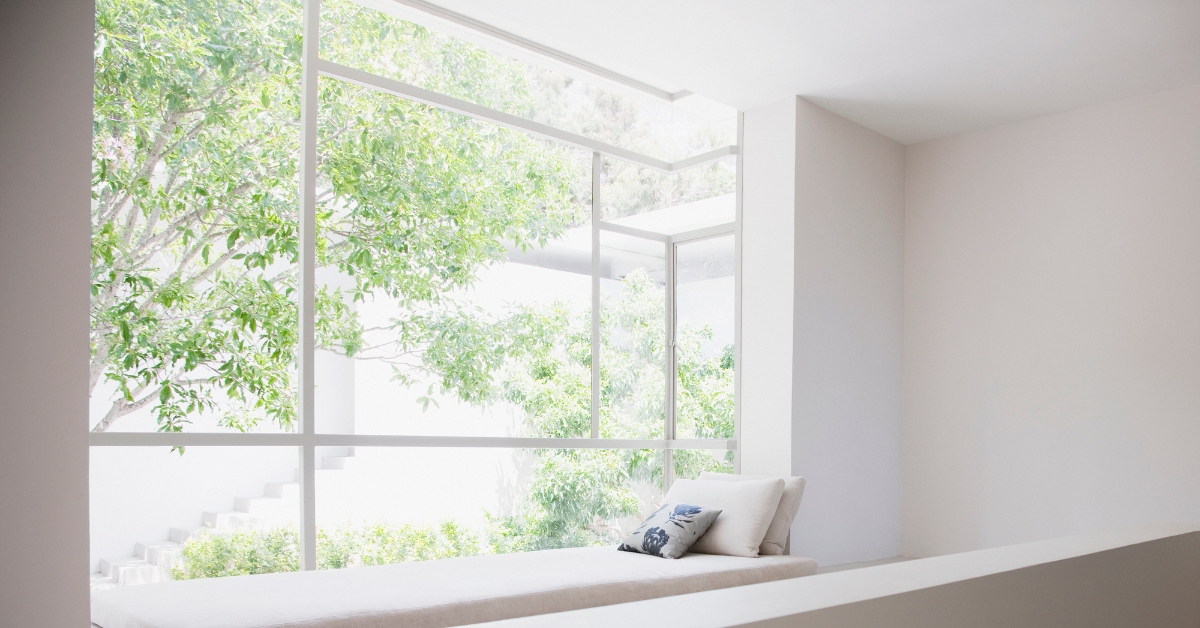 If you're searching for new windows, chances are you've done your research. Most likely, you've come across all the different kinds, like aluminum, fiberglass, wood, and vinyl. So what makes vinyl windows stand out among the others?
Vinyl windows are superior due to their energy efficiency, affordability, low maintenance requirements, and more. This makes them an unbeatable choice when compared to wood, aluminum, and fiberglass windows.
If you're curious about how they compare, we've highlighted nine of the awesome benefits vinyl windows provide in the list below.
What are the benefits of Vinyl Windows?
Vinyl windows provide you with a lifetime of performance. Replacing your old worn-out windows with new vinyl windows can increase your home's value and energy efficiency. Of course, these benefits are dependent on the right manufacturer.
Compared to fiberglass windows, vinyl is 30% less expensive while providing the same benefits as fiberglass. And unlike wood-framed windows, vinyl won't rot, crack, chip, or need to be repainted. And while aluminum frames are a temperature-transferring material, vinyl windows offer the highest energy efficiency and insulation. It's easy to see how vinyl windows provide the same benefits as all the others combined. Below, we've highlighted even more ways they stack up against other window types. 
1. Vinyl Is the Most Energy Efficient
Vinyl windows are designed to be highly energy-efficient, which can help to reduce your heating and cooling costs. Their multi-chambered design offers unmatched insulation.
2. A Lifetime of Low Maintenance:
Vinyl windows require very little maintenance, making them a great choice for busy homeowners. Unlike wood, they won't need to be repainted, and their life cycle lasts much longer than wood.
3. Vinyl Windows Stand the Test of Time
Vinyl windows are known for their durability and resistance to wear and tear. They will not rot, crack, chip, or fade.
4. Fit the Style of Your Home With Customizable Options
Vinyl windows come in various styles, colors, and finishes, allowing homeowners to customize the look of their windows to match the aesthetic of their home.
5. Reduce the Outside Noise
Vinyl windows are designed to reduce outside noise, making them a great choice for homes in busy or loud areas.
6. Weather Resistant to Even the Harshest Conditions
Vinyl windows are resistant to water, wind, and extreme temperatures, making them a great choice for homes in areas with harsh weather. And with UV-resistant vinyl, they will resist fading over the years.
7. Easy and Worry-Free Installation:
Vinyl windows are relatively easy to install, which can save homeowners time and money. They provide minimal disruption to the frame and interior of your home.
8. The Most Affordable Window
Vinyl windows are often less expensive than other types of windows, making them a cost-effective option for many homeowners.
9. Increased Curb Appeal Boosts Your Home's Value
Vinyl windows can enhance the appearance of a home, increasing its curb appeal and potentially increasing its value.
Conclusion
When replacing or adding windows to your home, there's no doubt that vinyl is the best option. With its unmatched durability, energy efficiency, affordability, and more – it's easy to see how the other window materials pale in comparison.
The effectiveness of vinyl windows depends on having a trustworthy manufacturer. Earthwise Windows is a nationwide network of vinyl window manufacturers making windows and doors specifically for your climate. To find out more or get a free quote, contact us.
Did you find this info useful? It's ok to share: