Creative Ways to Use Windows to Maximize Light in Your Home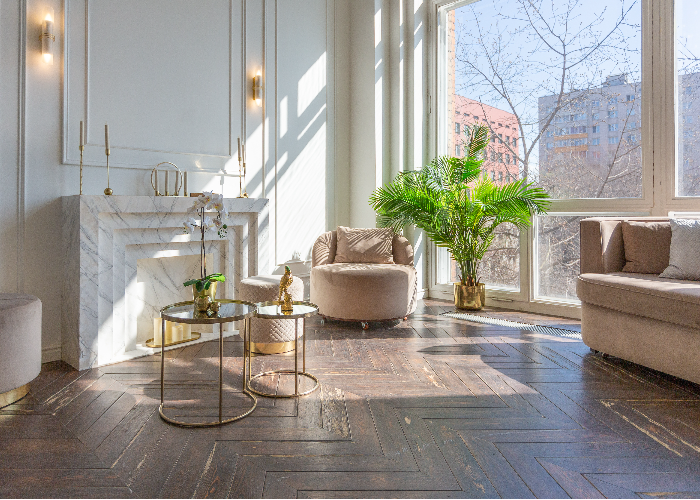 Is your home feeling dark and drab? Natural light is something you can easily take advantage of, and have work in your favor.
Windows are the best way to allow natural light to fill your home - they create a sense of space, liveliness, and brightness. 
In this blog post, we will share some creative and savvy ways to use windows to maximize natural light in your home.
Install a Skylight
Skylights are a perfect way to get natural light in your home, especially in places where installing a regular window isn't possible. Skylights are most popular in bathrooms, where often they're tucked within the home, not allowing for the installation of a traditional window. Plus, with this natural light source, you're likely to save money on electricity bills.
Use Mirrors
Mirrors do one thing: reflect light. Yet, we often forget them when trying to brighten a room! When strategically placed across a window, the light will bounce off, essentially creating a second pseudo-window. Plus, mirrors give the illusion of more space because the light has more surfaces to reflect off of. If you're looking for a stylish and creative way to maximize your home's light, try this tip. 
Choose the Right Window Treatments
If your home feels dark, the solution may be as simple as changing your window treatments. Window treatments greatly affect how much natural light enters your home. Opt for light-colored, sheer, or light-filtering curtains to allow plenty of natural light to pass through. If using blinds, make sure they're not too opaque or dark-colored. The same is true for curtains; you should avoid blackout or dark-colored ones that block natural light.
Consider Larger Windows
If you plan to renovate your home or buy a new one, consider installing large windows. Large windows provide more natural light and create an illusion of more space. Plus, they always stay in style and will increase the value of your home. You can opt for simple picture windows or create more dimension with bay or bow windows. The choice is yours, and you have many configurations and options. 
Keep Your Windows Clean
This is a simple tip, but it truly goes a long way. Clean windows can allow more natural light to pass through. Dust, dirt, and grime can accumulate on windows, blocking natural light. Regularly cleaning your windows will maximize the amount of natural light that enters your them, making your space brighter. 
Conclusion
Natural light can transform the ambiance of your home and create a warm and welcoming atmosphere. Using these creative ways to maximize natural light with your windows, you can make your home brighter, spacious, and livelier. 
Looking for the perfect windows to allow the light in? Look no further than Earthwise Windows. We're one of the top vinyl window manufacturers in the United States, and we make windows specifically for your local climate with our regional manufacturers. To learn more, visit our website.
Did you find this info useful? It's ok to share: