Making Cozy Spaces Around Your Home Windows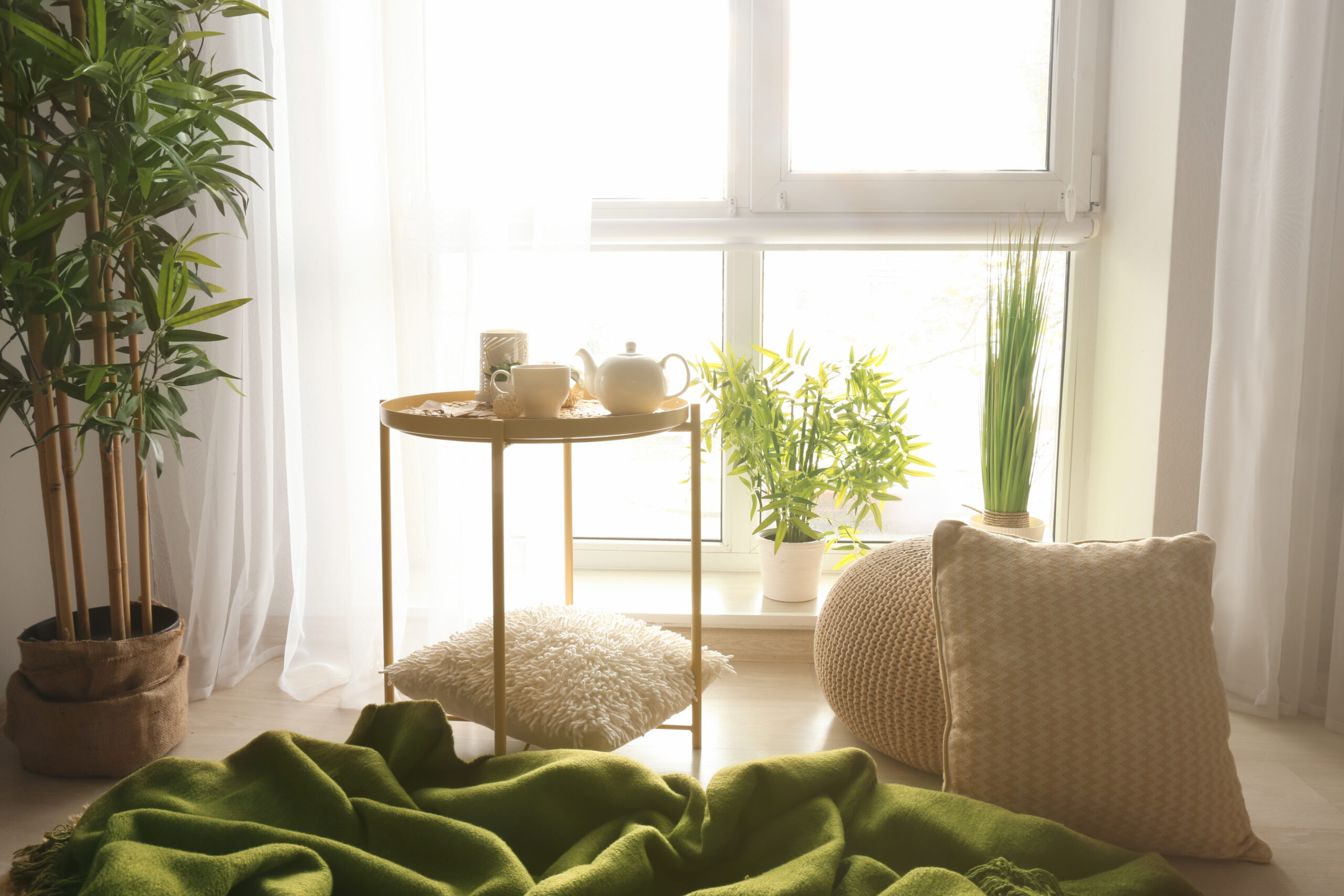 Windows are your home's vantage point to the outside world. When designing your home, a great way to take advantage of your windows is to create a warm and inviting space surrounding them. Natural light is better than artificial light in countless ways, so you want to make the most of your area indoors to enjoy it as much as possible.
Creating cozy spaces around your home windows is a great way to maximize your space and your use of natural light. Whether it's to curl up and read a good book, relax with family, or create a bright atmosphere, designing an inviting space near your windows is worth it. 
In this blog post, we'll give you some inspiration and steps to take your cozy window nook from a dream to a reality.
Step 1: Choose the Right Location
It's essential to choose the ideal window for making your inviting space. First, the position of your home window will determine the type and amount of light that will flow into this space. The outside view is something to consider as well. 
East-facing windows receive plenty of sunlight in the morning when the sun rises. This is an ideal spot for morning folks!

West-facing windows are the best for seeing the sunset but don't provide much sunlight throughout the day.

North-facing windows usually don't get much sunlight, and if it is, it's indirect. These are a great option if you don't want too much brightness in your space.

South-facing windows are your best bet for the most daytime light. 
Keep in mind, these suggestions are general and depend on your location. Don't sweat it, though, this is all about what works best for you and your space!
Step 2: Figure Out What You're Working With
Different window orientations, sizes, and accessibilities will affect how you use your space. Plus, we can't forget the view! 
Bay and bow windows are some of the best configurations for creating a sitting area because they are already built-in. To customize these spaces, you can use cushions, pillows, and even plants. If you don't have bay or bow windows, don't worry. You don't need these windows to create an adequate, cozy sitting area. You can easily put a chair, sofa, or even floor pillows and a rug in front of your window to create the same feeling. 
Think about what you have and what you'd like to use to create the environment you want. Here are some ideas to add to the space: 
Different types of curtains or window treatments

Plants, either hanging or on stands near your window

A nice area rug

Pillows and throw blankets for your sitting area

Various lighting fixtures (Tip: warm-toned lighting is the best for creating a cozy feeling)

A side table, coffee table, or shelving such as a bookshelf
Step 3: Design And Enjoy Your Space!
There are so many ways to curate a space in a way that speaks to you. We hope these pointers were helpful and allow you to create the warm and inviting window nook you desire!
Earthwise Windows is one of the top vinyl window manufacturers in the USA. Our windows are made for your climate by our regional manufacturers. If you want new windows, whether for a new build or replacement, we're sure to have something you like. Get in touch with an Earthwise specialist to learn more.
Did you find this info useful? It's ok to share: