National Window Safety Week: 3 Tips To Keep Kids Safe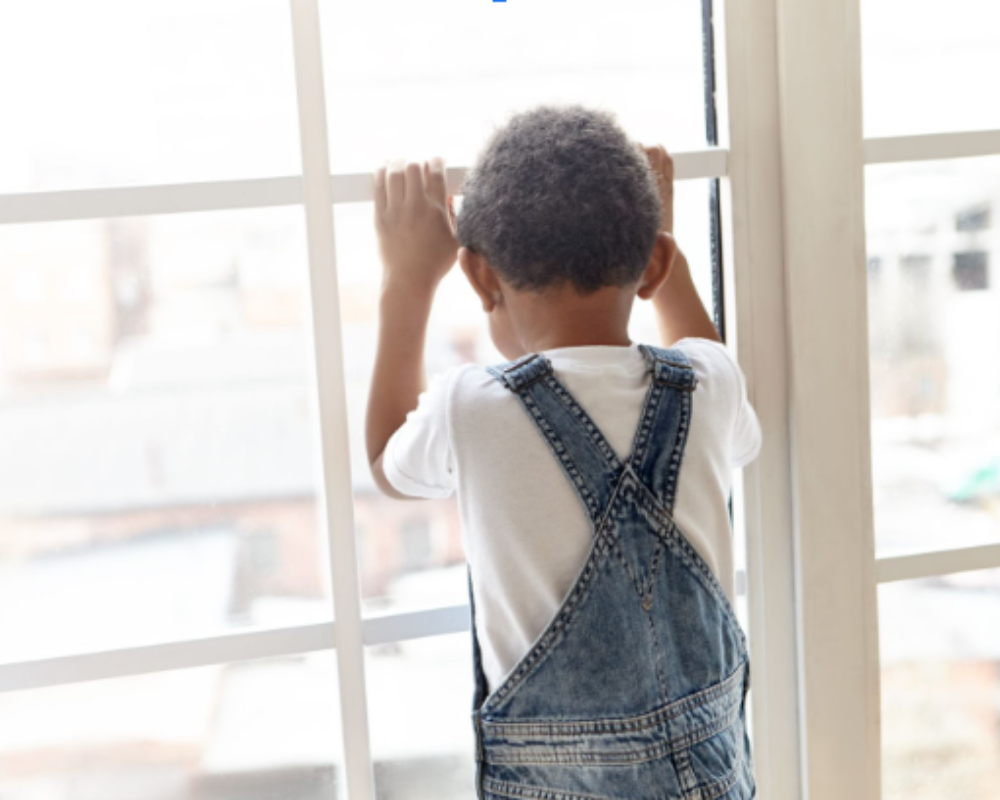 Every year, the first week of April is National Window Safety Week, established by the National Safety Council. This week intends to bring awareness to dangerous situations with windows and how to prevent them.
Windows are one of the home's best features but pose a great hazard to young children if proper safety measures aren't taken. Ensuring your windows are safe can mean the difference between life and death.
In this article, we'll share three helpful window safety tips, so you can keep the ones you love safe.
Being Mindful When Letting Fresh Air In Your Home
Springtime is one of the best times of the year. As the weather gets warmer and flowers bloom, there's nothing quite like the fresh air outside. Opening your windows and letting the outside air in is not just for comfort or a nice breeze; multiple studies show that it can improve your health. According to the CDC, improving the ventilation in your home by opening your windows helps reduce virus particles.
While the benefits of opening your windows are endless, it's essential to be mindful of a considerable risk that accompanies open windows – falls. A report by SafeKids Worldwide states that more than 3,300 children are hospitalized yearly due to falling out of windows, and eight die. This number can be lowered with proper safety measures, and falls can be prevented altogether. Here are our top 5 safety tips for preventing falls from windows.
Open the top sash only.
If you have double-hung windows in your home, this tip is for you. Rather than opening the bottom portion of the window, only ventilate your home by opening the top sash. This prevents small children or pets from falling out since the window opening would be higher than floor-level.
Install window stoppers or something that prevents them from opening fully.
For homeowners with single-hung or slider windows, window stoppers are your friend. These small devices come in a variety of shapes and forms. For single-hung windows, they're usually placed on the top sash and are a wedge shape. When the bottom sash moves, the wedge prevents it from sliding open. You can set these devices so that there may be a small opening, or none at all. They're fully customizable.
For slider windows, there are stoppers made for this specific window configuration. However, placing a piece of wood that fits in the opposing window track works just as well to prevent them from opening.
Move furniture away from windows.
Young children are adventurous and active, and anything to them can be a playground. This is important to keep in mind when you're placing your furniture. Avoid putting chairs, low tables, and sofas near windows, as these things are easy for children to climb and jump on.
Educate and Be Aware
One of the most effective ways to prevent children from falling out of windows is by educating them. Equipping your children on how to stay safe near open windows can keep them safe, whether they're in your care or someone else's. And above all else, safety starts with supervision. Parents and caregivers must have a heightened awareness when windows are open and keep an eye on children at all times. After reading these safety tips, you can enjoy the fresh air while keeping your children safe.
Are you interested in getting new or replacement windows to let in some fresh air? Earthwise Windows builds high-quality vinyl windows for your specific environment. To learn more, contact us to speak with an Earthwise specialist.
Did you find this info useful? It's ok to share: