The Best Replacement Windows for Your Home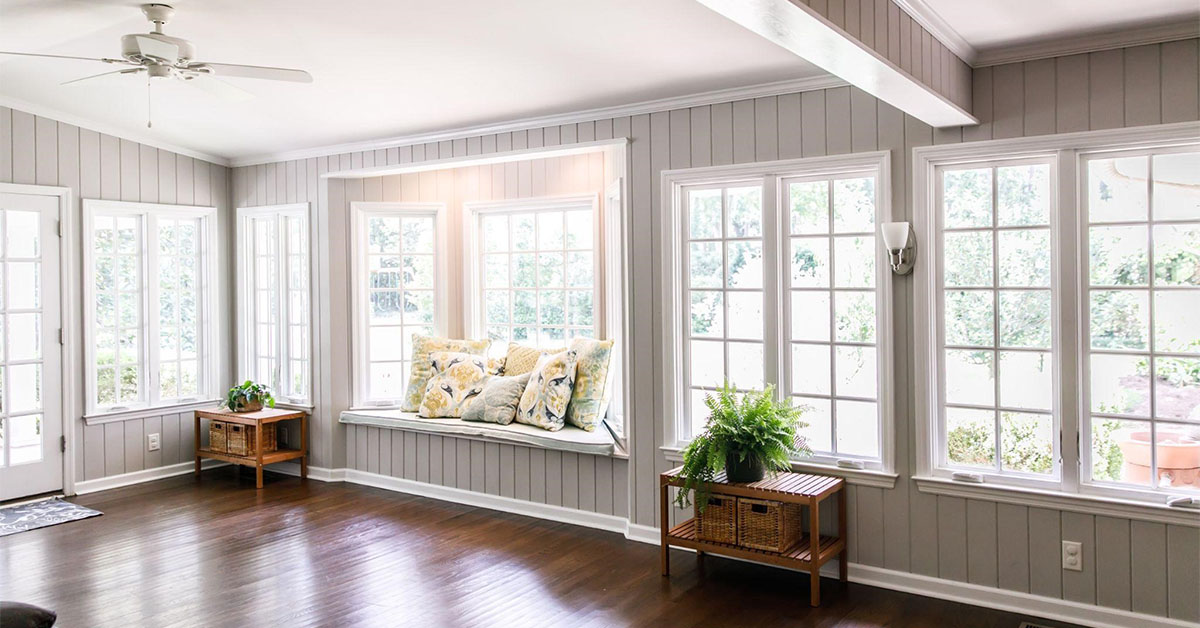 Windows aren't just for looks. Their functionality plays a vital role in your home, and certain types may be more suitable than others.
Each window type offers something different, so what is best for your home depends on your preferences. There are lots to choose from, so we'll break down a few of the most popular types and their uses.
Keep reading to see which windows work best for your home.
The Beautiful Versatility of Casement Windows
It's hard to pick a favorite window. But if we had to, casement windows would be our top choice. Here's why.
Casement windows are hinged windows that open outward from the home. Their rotary crank handle makes them easy to operate, highly secure, and energy efficient. By opening outward, they provide full ventilation for fresh air. And when closed, you have full visibility, versus a single or double hung window. Casement windows provide you with both comfort and style, allowing you a full view outside with the ability to open them fully.
If you're looking for the most versatile window, consider choosing casement windows for your home.
Double & Single Hung Windows Are Classic and Timeless
If you're opting for a classic, timeless look, double and single hung windows are the best choice for you. As one of the oldest window types invented, they can be found everywhere. They're one of the most popular home window choices, because they fit any home's style.
Single hung windows have a fixed top panel and an operable bottom sash, allowing them to open from the bottom. Double-hung windows have two operable sashes, instead of one, allowing for more ventilation. They can open from both top and bottom.
When it comes to choosing between the two, it is a matter of preference. Single hung windows are usually less expensive than double hung, because they have fewer moving parts. But in the end, both are great choices.
Sliding Windows Are Perfect For Easy Use
These windows are ideal for hard-to-reach places. By sliding open side to side, they're easy to operate. Sliding windows are great for spaces with more horizontal space than vertical space. Areas like bathrooms, kitchens, and laundry rooms are popular rooms where sliding windows are installed.
The two most common sliding window configurations are single and double sliding windows. Single sliding windows have one fixed panel on the left of the right and can open by sliding the other sash toward the center. Double sliding windows have two panels that can slide open, allowing for more ventilation.
Sliding windows are easy to operate for everyone, making them the perfect addition to your home.
Admire the View With Picture Windows
Picture windows are also known as fixed windows. They get their name because they frame the outside, like a picture frame. These windows, which are inoperable, have endless possibilities. They give you unobstructed views, and the most energy efficiency and security compared to any other window. Because they don't open, picture windows are customizable into different shapes and configurations.
While picture windows don't offer any ventilation, they have the most stylistic possibilities out of any window type. You can create rounded shapes, beautiful floor-to-ceiling windows, and modern geographic designs.
And because they don't open, they provide unmatched security and efficiency. With no opportunity for cracks, you won't be getting any leaky drafts into your home. It is important to note that picture windows are not meant for your entire home, and you must have forms of ventilation to keep your house safe.
Choose the Right Windows for Your Home
Your windows are only as good as the manufacturer that makes them. Earthwise Windows is the top manufacturer of vinyl windows, and the only company to engineer windows for your climate. If any of these window types stood out to you, find your local Earthwise manufacturer to get a custom quote or to ask questions.
Did you find this info useful? It's ok to share: