Window Information for Homeowners: 8 Questions to Ask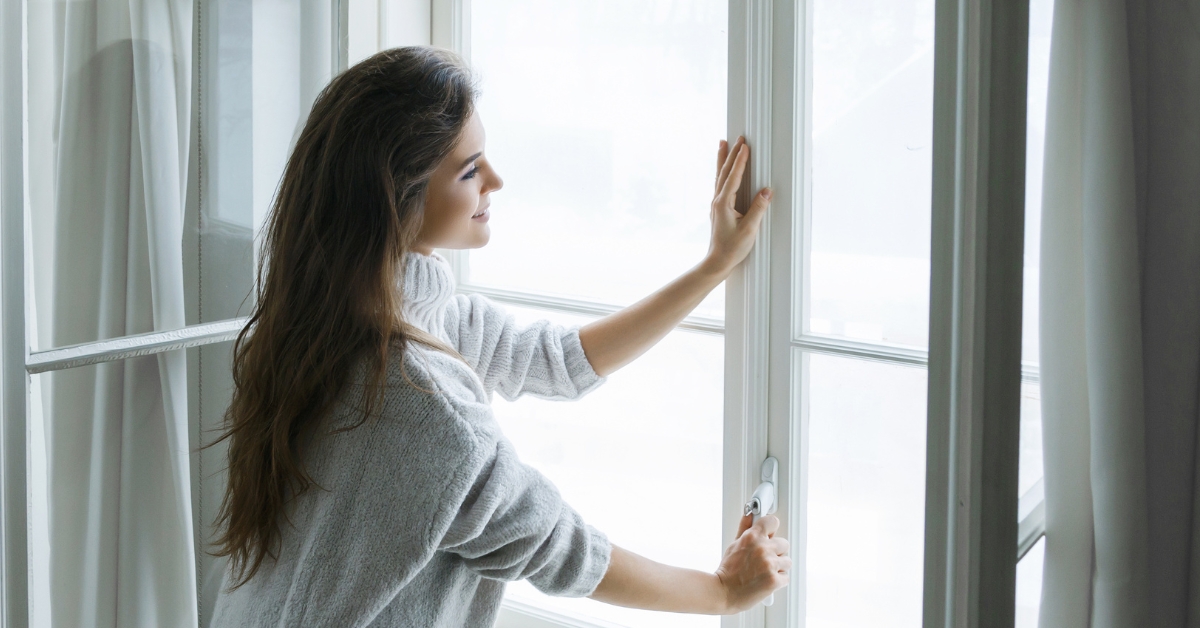 When shopping for windows, you need all types of window information for homeowners to help with decision-making. Some common questions often come to mind:
"Will these windows match my décor?"
"Are the windows easy to clean?"
Ultimately, the window manufacturer you choose should be able to answer these questions. However, there are more important questions to ask. The questions in this article will help you differentiate between the average window company – and the one with a fantastic product.
In this list, we'll go over eight crucial questions to ask when buying windows for your home.
Window Information for Homeowners
Earthwise Windows has you more than covered by the best warranty programs in the industry. Our transferable, Limited Lifetime Warranty is unmatched by any other manufacturer. Rest assured, the Earthwise windows and do
2. Are your windows and doors built to perform best in my local climate?
It's common sense: no single window product will perform ideally in all climates. The cold temperatures of a Northeast winter require different materials and construction than windows built for a hot Florida summer. Hurricanes and tornado-prone areas need windows made with impact resistance.
Only Earthwise products are custom-made for optimum performance in your geographic region. We design and manufacture windows and doors to withstand your local climate's temperature and weather extremes.
3. Do you rely on just one manufacturing plant?
In the event of a natural disaster, equipment failure, or any other unforeseen circumstances, you want to ensure the manufacturer has a backup plan. You'll want someone to finish the work they started, honor your warranty, and to supply replacement parts if needed.
Only the Earthwise Group gives you the support of 12 manufacturing facilities in our extensive national network of locally-owned manufacturers. When you add up the years Earthwise Group manufacturers have been in business, it's over 500 years combined. That's a remarkable amount of experience building windows and doors!
Earthwise windows and doors have earned five different industry certifications. Most importantly, all Earthwise products are Made in USA Certified®. When you invest in Earthwise products, you're investing in the U.S. economy. You're helping to maintain American jobs in a network of manufacturing plants across the country. Our facilities also use domestically-sourced materials, which helps to keep other U.S. companies strong and growing, as well.
Earthwise Windows is proud to be the first company awarded this important certification.
4. Everyone says they're energy efficient—exactly how do your windows and doors stack up?
Why is energy efficiency key to any window or door purchase today? Home energy use accounts for about one-quarter of our total carbon footprint. With Earthwise windows and doors, you'll not only reduce your carbon footprint, but you can also save hundreds of dollars per year in energy costs.
Earthwise products are engineered and built to meet the highest standards and specifications of the ENERGY STAR program. Our energy-saving features and options include proprietary composite reinforcing materials, multi-pane glass with high-efficiency low-E coatings, argon or krypton gas filling, foam-filled mainframes and sashes, and more.
Earthwise Windows is proud to have earned "Manufacturing Partner" status with the U.S. Government's ENERGY STAR program.
5. Why choose vinyl?
Did you know one of the main substances used to produce vinyl is derived from abundant natural salt? And did you know that vinyl is 100% recyclable? It can be reclaimed and reused in numerous manufacturing processes. Additionally, vinyl windows never need painting or staining, keeping harmful chemicals out of the waste stream.
For window construction purposes, vinyl is the ideal frame material. It's virtually maintenance-free, and only vinyl allows window and door corners to be welded for maximum strength, producing an airtight and watertight seal. Our proprietary vinyl compound also offers superior resistance to long-term color fading, which can be a problem with lesser-quality products.
So why choose Earthwise vinyl? When it comes to windows and doors, there's simply no better choice.
6. Are your window frames and sashes welded or mechanically fastened?
This question is critical because it predicts how your windows and doors will perform over time. Earthwise frames and sashes have welded corners for a permanent, watertight and airtight seal. Other products with screwed, stapled or glued corners can eventually leak; without leak-proof windows and doors, you could see significant damage to your home.
Vinyl is simply the best material for producing solid, leak-proof windows and doors that offer another significant benefit—they're virtually maintenance-free!
7. Are your products supported by independent, third-party certifications?
When companies voluntarily undergo the rigors of product testing and certification by independent third-party agencies, you know they're committed to excellence. See our list of certifications.
8. What will it all cost?
The cost of an investment in windows and doors is important, but so is the return. A national Cost vs.Value study shows that when you replace older windows with quality vinyl windows, your investment can add approximately $13,822 to the value of your home at resale (national average).*
Additionally, Earthwise energy-efficient windows and doors can result in a significant reduction in energy costs. You could save hundreds of dollars per year.Due to our regional manufacturing facilities, costs vary by location. Contact your local Earthwise manufacturer for a quote.
Conclusion
We hope that you found this window information for homeowners useful. When you compare our affordable pricing, durability and energy efficiency—backed by a strong national organization and an exceptional warranty—you'll find that Earthwise Windows is the Wise Choice for windows and doors. Contact us to find out more or to get your free quote.
SOURCE: *"Home>Cost vs. Value 2022," Remodeling Magazine, Upscale: 2022 Natl. Data, Hanley Wood Media, Inc., Web, 1/1/22, http://www.remodeling.hw.net/cost-vs-value/2022/
Did you find this info useful? It's ok to share: