Earthwise Windows and Doors Featured for Lean Manufacturing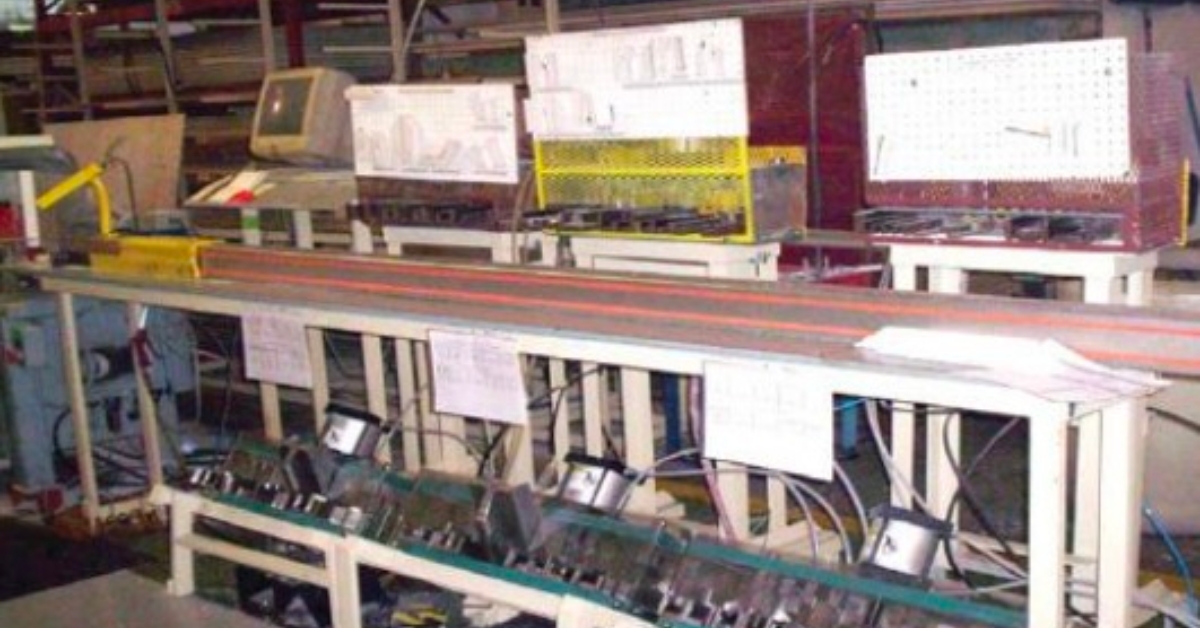 To maintain consistently high levels of quality and manufacturing efficiency, Earthwise Group members
adhere to a culture of collaborative manufacturing and employ Lean Manufacturing techniques to continuously update and improve manufacturing processes. Here, Mark Davis, executive director for Earthwise Group shares some of the Group's best practices in Lean.
PLANT AUDIT LEADS TO EFFICIENT LAYOUT
The Earthwise Group has held the optimization of manufacturing efficiency for members as one of its primary objectives, Davis reports. Five years ago, the Group stepped up this commitment by creating the Earthwise Operations Team, made up of professionals who travel to Earthwise manufacturing facilities across the country and perform free plant audits.
The team offers suggestions to improve both manufacturing processes and the bottom line. "Within the first 30 minutes of the visit, the Earthwise Operations Team suggested a change in my production scheduling that saved me tens of thousands of dollars in my finished goods inventory alone," reports Mark Wood, owner of D&W Windows and Sunrooms, dwwindows.com.
He says that the modifications recommended for the plant layout eliminated so much wasted space and motion that he was able to consolidate production from two facilities down to one. "The improvements to our labor costs and production efficiencies have been substantial."
OPERATIONS SUMMIT
Last year, the Group introduced another educational opportunity to its members when it hosted the first annual Earthwise Operations Summit. More than 20 operations specialists from across the country took part in training at American Window & Glass, americanwindowandglass.com.
After initial classroom instruction on continuous improvement processes, 5S and other Lean Manufacturing principles, attendees put their newfound knowledge to use by assisting with the actual
implementation in the American Window & Glass plant.
The summit also included a guided tour of a nearby Toyota automotive manufacturing facility where members saw the benefits of a worldclass Lean Manufacturing enterprise—the Toyota Production System was the model for the development of Lean Manufacturing precepts.
The second annual Earthwise Operations Summit is scheduled for late July at Home Guard Industries, home-guard.net, the Earthwise manufacturing facility in Ft. Wayne, Indiana. By employing Lean Manufacturing principles and collaborating on resulting processes, Earthwise Group members are able to deliver higher quality products at lower costs and with greater efficiency, Davis reports.
Workstations at Earthwise production facilities are designed for lean manufacturing with visual quality cues and written work instructions posted at every position. At this workstation, fabrication dies are located directly below the run-out table of a saw and are angled upward so the employee can easily access and operate them with a minimum of wasted space and motion: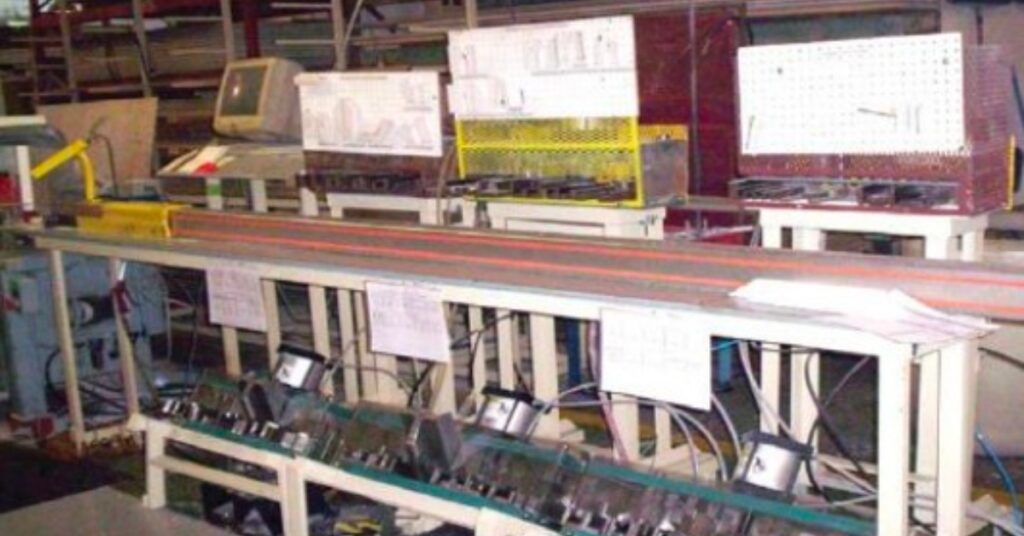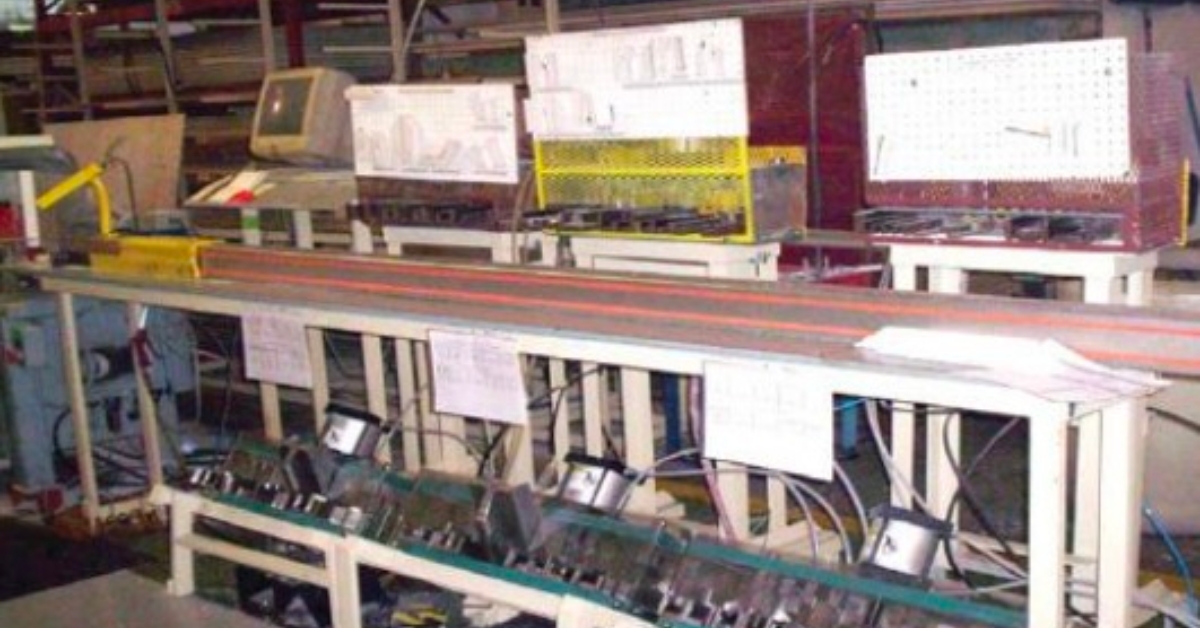 A pass-thru rack takes the place of rolling carts to carry parts. This eliminates unnecessary walking, loading and unloading of parts at Earthwise Windows of Ft. Wayne, Indiana:
Did you find this info useful? It's ok to share: